I've always loved to try new recipes and experiment in the kitchen. In fact that's originally how I started my blog many years ago. I'd bake something, photograph it and share with family and friends what I'd made and the recipe. But since having children I've found it so hard to find the time or energy for it. So although I have all these recipes I'd love to try, maybe I need (for now) to change how I'm doing things.
One way I can do that is to involve the kids in what I'm making. It means I still get to be a little bit creative, plus it's a fun activity for them. Our youngest is still too young to be involved, but our two year old is just getting to the age where he can listen to instructions and loves to get involved. It's like messy play, but with something yummy to eat at the end.
Tommy absolutely loves any sort of messy play and I really want him to be able to enjoy it as much as possible. I think it's a great way of learning and all part of the fun of being a child. The only problem is I'm not very good with mess, particularly dirty mess and HATE the clean up. But I don't want that to stop his fun. I just need to find ways of controlling the mess.
I was so pleased when Messy Me got in touch and offered to send me a gorgeous Oilcloth apron for Tommy. My first impression was that it's so beautifully made and of high quality material. Obviously being made of oilcloth it's very durable and easy to wipe clean. It can be washed at 30 °C if needed, but I can't imagine it will need washing all that often, as it's so easy to just give it a wipe down if he does get in a mess. And you don't just have to bake to enjoy these aprons, they would be fantastic for all sorts of baking, craft and messy play activities.
Messy Me also make several other beautiful oilcloth products for your children and babies, such as bibs, chair covers and splash mats which you can see here. If you follow me on Instagram or Facebook you'll know we've started the weaning process with our youngest boy Fraser, so I might have to put in an order for some bits for him. He also loves to make a mess and has great delight in throwing his food on the floor, as well as down himself. I imagine it would be so much easier to keep him clean with one of their oilcloth bibs or tunics.
Tommy was delighted with his new apron and proclaimed "STARS!" at the top of his voice when he opened the little package the apron came in. He'll be so pleased he doesn't have to wear one of mummy's aprons anymore 😂. He was also delighted that he got to do some "baking" with me. I say baking in inverted commas as I chose a no bake recipe (not sure if there's a word for that?). I asked my good friend Jen from A Thousand Words who's a fellow blogger and YouTuber if she had a recipe I could use and she sent me the link to an easy no bake lemon cheese cake that she makes. You can see the full instructions here 👇 The
ingredients are listed in the description box if you open the video in YouTube.
Having the apron definitely put my mind at easy, I didn't have to worry about Tommy getting all in a mess. It also stopped any chance of him getting soaked when washing his hands. I don't know about anyone else's kids, but for Tommy washing hands equals water play and I normally need to change his top as it gets drenched. But of course the apron won't stop the floor from getting a soaking.
Tommy loved helping to make the cheese cakes and he was so eager to have a taste! You can see the video of us baking over on my YouTube channel by clicking here. He was so proud of what he'd made and most of all was excited that he got to eat it later that day.


Baking with kids isn't the easiest activity, particularly with a child as young as Tommy. But there are ways of making the activity flow as smoothly as possible.
Cover them up so they don't end up covered in all the baking ingredients. Messy Me aprons are perfect for this. Of course if you want your floor covering too, they also do the splash mats.


Choose a recipe that's simple and straight forward such as Jen's no bake cheese cake where they can be as involved as possible. There are more fun recipes to try linked below.


Make sure your kid(s) is at a good height for reaching, so they can really feel like they can be involved. We have a little step that Tommy can stand on.


Make sure the activity doesn't last too long, so they don't loose interest too quickly.

I love the simple but stylish design of the apron. I love how it's so easy to wipe clean straight away, without the need for putting it in the wash. The apron is for children approx 3-5 years old. Tommy is a tall 2 year old and it is perfect for him. I went with the star design as I knew he'd love it, but it also comes in plain and floral design and they are £12.50 each. You can see the full range of designs on the Messy Me Website. I only wish they did them in adult size. I might have to go searching for one that fits me so I can match.

I know we will get a lot of use out of this apron and I'm excited to start using it more.
Disclaimer: We were kindly sent this apron in exchange for a review, as always all opinions and photographs are my own.
I asked some fellow bloggers for any recipes they had that were easy to do with kids. Thanks to everyone who shared. Click the below images to be taken through to the recipes.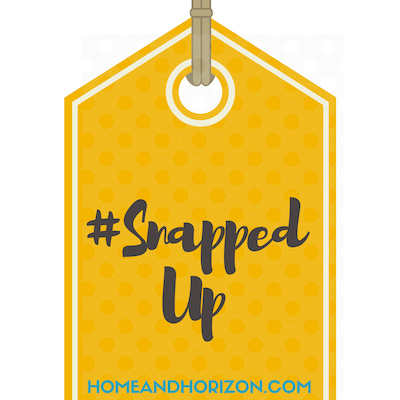 I'm taking part in the Mummy Monday linky with Becca from
Becca Blogs It Out